COVID19 Informational Videos
The motivation behind this series is explained. Pilot, Part 1: 5 Extubations in 1 Day
The 7 coronaviruses that infect humans explained. Pilot, Part 2: The Common Cold and COVID-19
The Letter A: All About Antibodies (and ACE-Inhibitors) in COVID-19
The Letter B: COVID Isn't Bogus, Blood Type Controversy, and Blood Clots
COVID-19 Crash Course The Letter C: Cytokine Storming, COVID-Specific Bioma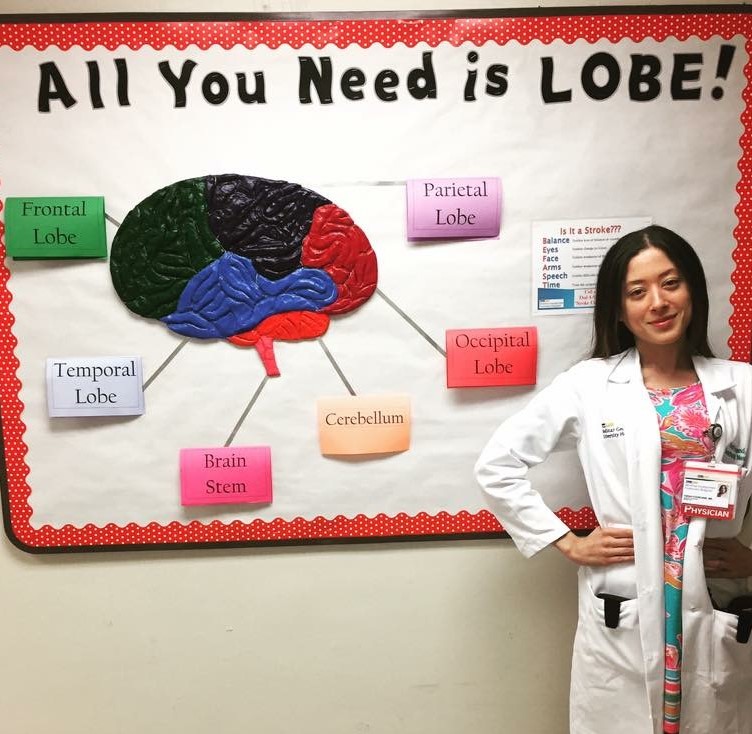 Dr. Farah Fourcand, MD is a board-certified neurologist. Since residency, she has been working with Circle of Rights, Inc and is now a member of the board. She trained as a physician-scientist in the NINDS at the National Institutes of Health and Georgetown University Hospital where her research focused on stroke rehabilitation and neuroplasticity. She is currently a stroke, neurocritical care, and neurointerventional surgery fellow at Hackensack Meridian JFK University Medical Center in Middlesex County, NJ. She is a Miami-native and went to FIU Herbert Wertheim College of Medicine. As New Jersey was becoming part of the new COVID-19 pandemic epicenter, she was called to serve in the COVID-19 ICU until the present time. She is the study director of a COVID-19 clinical trial designed to protect frontline workers, and her center is also conducting research on stroke and COVID-19. These experiences and misinformation about COVID-19 inspired her to start the COVID-19 Crash Course, a 27-episode series with everything you need to know about COVID-19.
Dr. Farah has been passionate about advocacy for several years and has won awards and scholarships in the areas of academics, leadership, community service, and ethics. She is a Tylenol Future Care Scholar and is part of the Gold Humanism Honors Society. Her other research interests have included a broad range of areas including genetics and how brain cells work on a microscopic level. She has led programs in health policy, global health, medical education, diversity and inclusion, preventative medicine and outreach, and in the special needs community.
As part of the Circle of Rights, Dr. Farah is excited to contribute to this organization's growth, process, and success through an online, monthly teleconference about stroke and brain anti-aging intended for stroke survivors and persons interested in brain health. This informal, interactive session also serves to answer questions, address concerns, educate, and, most importantly, empower stroke survivors and their support system.